RANGER CREW XP 1000 FEATURES
Whether you're hauling gear, towing a trailer or transporting people, the RANGER CREW XP 1000 is powerful enough to take on the toughest tasks. The 999cc ProStar engine cranks out best-in-class 82 HP for class-leading towing, payload and box capacity.
There's smooth and then there's RANGER smooth with a comfortable 11" of suspension travel and 3-mode throttle control with standard, work, and performance settings. Be surrounded in comfort with an adjustable driver's seat, power steering, and a premium tilting steering wheel.
ENGINEERED FOR BRUTE STRENGTH
Take on the rough stuff with a full-body skid plate and a massive front bumper delivering maximum protection. Confidently tackle any task or terrain with a 30% stronger isolated front drive and 50% more durable clutch giving you 3x longer maintenance intervals.
Plan, track, and share your rides with the industry-exclusive Ride Command technology, featuring GPS mapping and vehicle to vehicle communication. Ride into the night with ALL NEW bold and refined LED headlights.
Customize your RANGER CREW 1000 with individual accessories and collections that help you get the job done.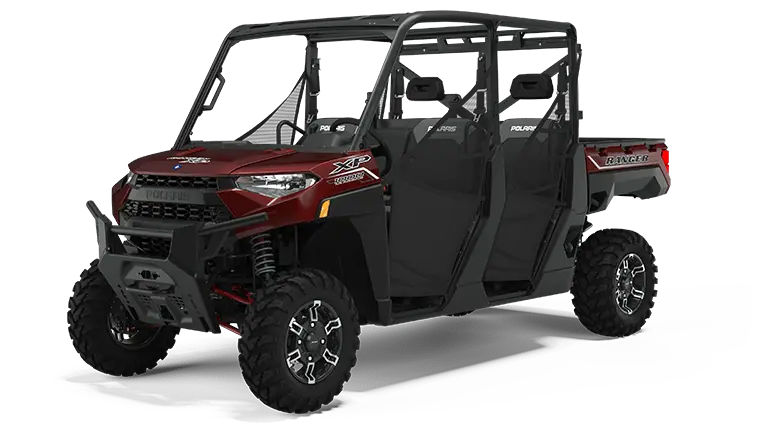 RANGER CREW XP 1000 Premium
Starting at
$20,099
US MSRP
The standard for off-road utility with an unmatched combination of power, comfort, convenience, and brute strength. Make no compromises with 82 HP, 2,500 LB towing, and 13" clearance.
Factory Installed Packages Available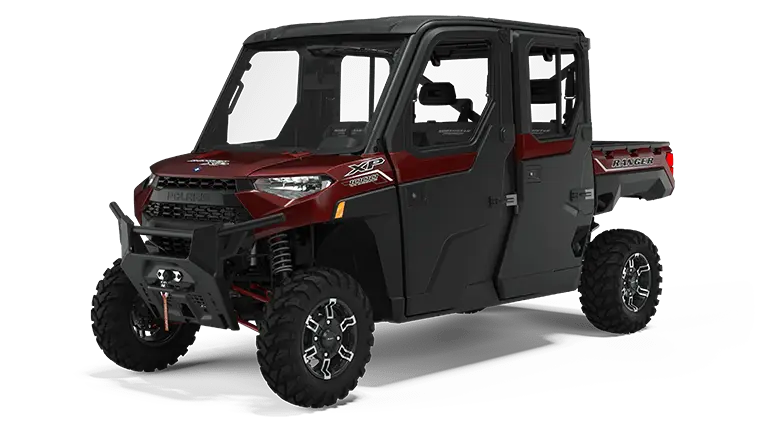 RANGER CREW XP 1000 Northstar Premium
Starting at
$28,499
US MSRP
Great features of the XP 1000 plus factory-installed Pro Shield cab system, heating, A/C, and a winch.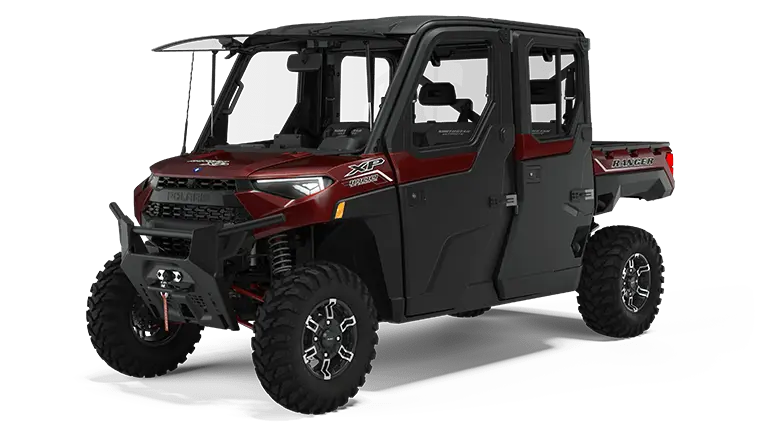 RANGER CREW XP 1000 NorthStar Ultimate
Starting at
$32,599
US MSRP
Great features of CREW NorthStar Premium plus tip-out windshield, power windows, Ride Command, LED headlights, and 29" tires.
Factory Installed Packages Available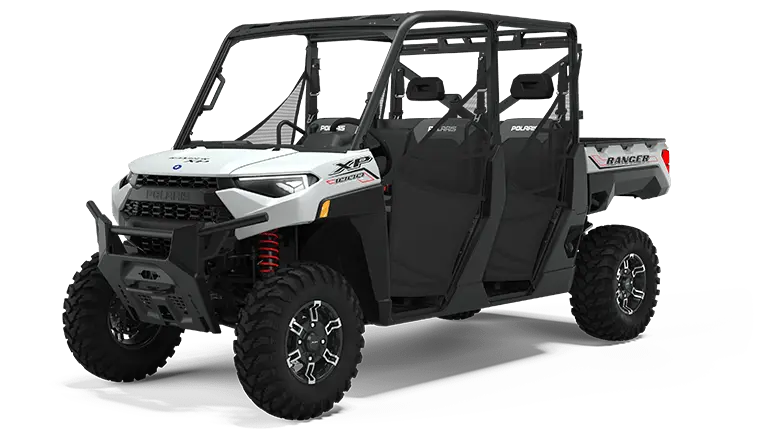 RANGER CREW XP 1000 Trail Boss
Starting at
$22,899
US MSRP
All the features of the CREW XP 1000 plus capability upgrades including 29" tires, high clearance arched A-Arms, and self-leveling suspension for more ground clearance.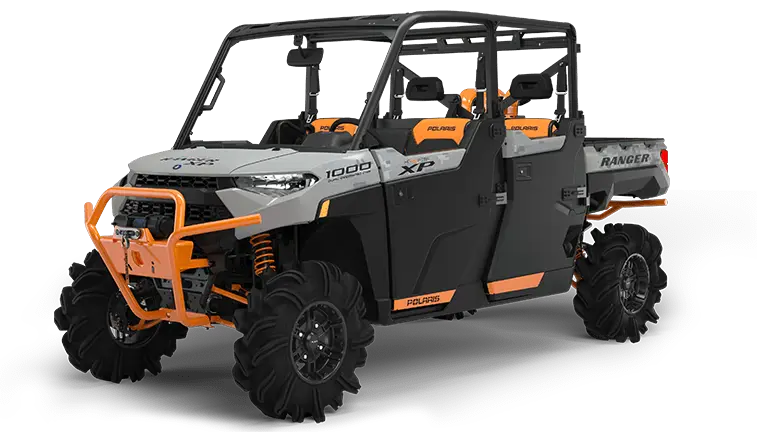 RANGER CREW XP 1000 High Lifter
Starting at
$24,299
US MSRP
The performance of a CREW RANGER XP 1000, with added features to dominate in the mud.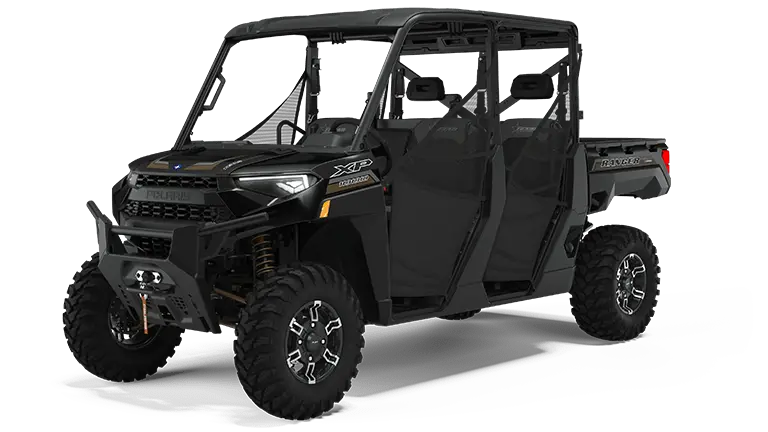 RANGER CREW XP 1000 Texas
Starting at
$22,399
US MSRP
Build for the biggest Texas ranch jobs with premium refinements and enhanced capability.

Available in Select States Only
Polaris ranger crew xp 1000 Gallery
( / )
* Manufacturer's suggested retail price (MSRP) subject to change. The MSRP is subject to a potential maximum increase of 5% for pre-ordered vehicles that ship after March 31, 2022. MSRP also excludes destination and handling fees, tax, title, license and registration. Dealer prices may vary.

All pricing, specifications, claims, and information contained on this website are based upon current knowledge available at time of publication and are subject to change without notice, and Polaris assumes no responsibility for changes in pricing or specifications. Polaris assumes no responsibility for any inaccuracies, opinions, or omissions on this website. ©2021 Polaris Inc.