RANGER XP 1000 Waterfowl Edition Features

Achieve maximum ground clearance to get up, over, and through mud, obstacles, and rough terrain.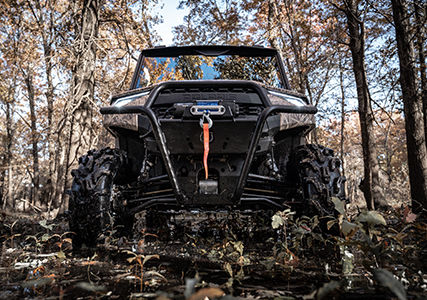 High-clearance arched A-arms offer 14" of ground clearance to pass over obstacles that are both wide and tall.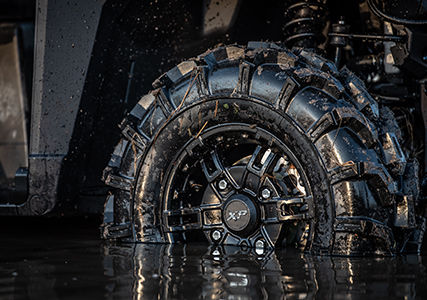 Class-leading 29" Pro Armor Mud XC tires maximize ground clearance, offer a durable 6-ply design, and provide a smooth ride on trails and better traction in the mud.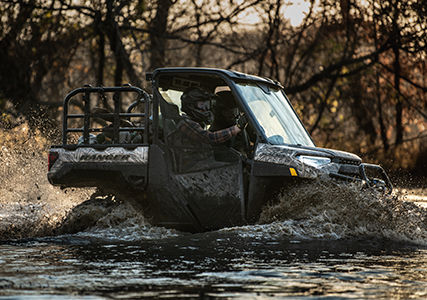 True On-Demand AWD automatically engages all four wheels to give you instant traction in mud so can get in and out of those hard-to-reach duck holes.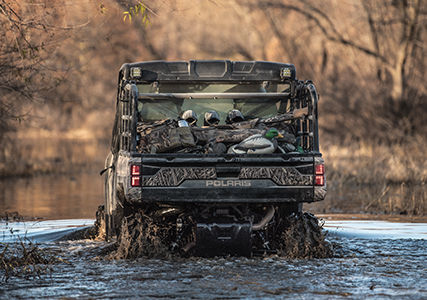 Deeper, bigger, and stronger, enjoy a class-leading 1,000 lb hauling capability to haul gear and game with ease.
Packed with water and mud-specific features to excel in the harshest waterfowl environments so can get to the blind with confidence.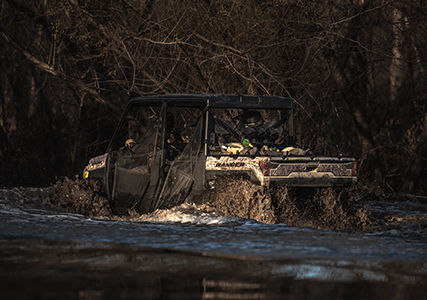 Protection from the Elements
Navigate water knowing your vehicle is protected with a full coverage, mud-specific bumper and full-body skid plate.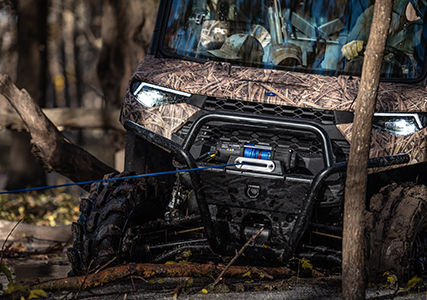 Prep the land and get out of tough situations with a Polaris HD 4,500 lb winch with Synthetic Rope that is high mounted for better accessibility in water and tall grass.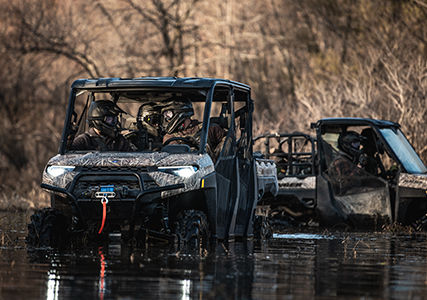 Geared reverse transmission features a gear-on-gear design for added strength and durability in muddy conditions.
A new waterfowl focused camo pattern and high-output LED headlights make this machine made for waterfowl hunting.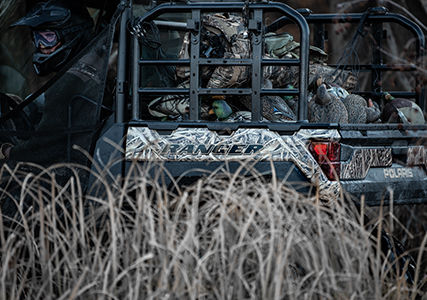 Featuring an exclusive camo pattern that is meticulously designed to mimic the specific nuances of marsh grasses commonly found in waterfowl environments.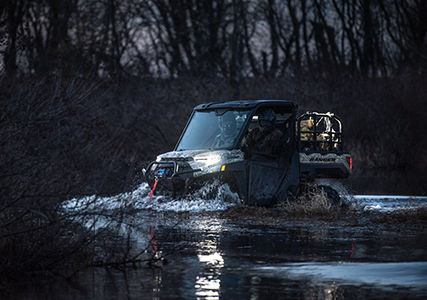 Excel in Low-Light Conditions
High-output LED headlights provide 90% more output than halogens and perfect for setting-up decoys before first light.
Take your hunt even further and build the ultimate waterfowl machine with the Waterfowl Collection and hunting-focused accessories.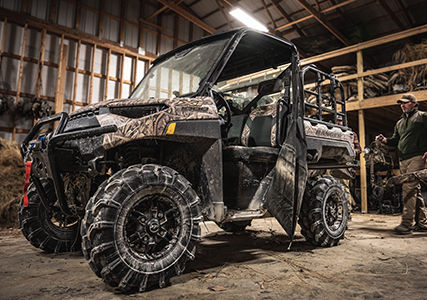 Offering more space for you and your gear with 13.5 gallons of built-in interior storage and convenient under-seat storage.