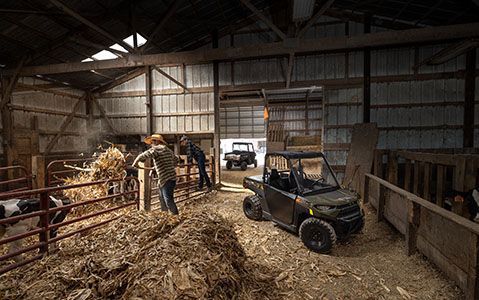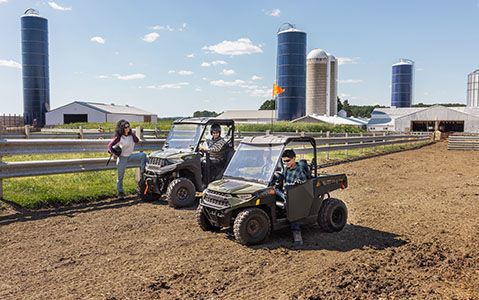 INDUSTRY'S FIRST YOUTH VEHICLE WITH SMART SAFETY FEATURES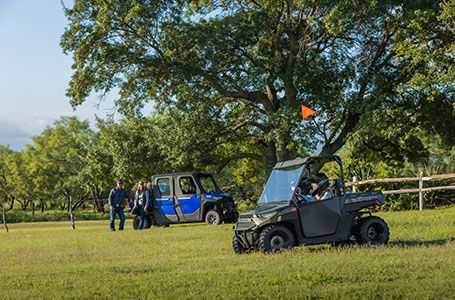 ALL-NEW HELMET AWARE TECHNOLOGY
The RANGER 150 EFI now comes equipped with two helmets and an attachable Bluetooth beacon. Using the RIDE COMMAND mobile app, parents can pre-set safety vehicle controls when the beacon is out of the vehicle gauge range, ensuring that fun is always paired with a helmet.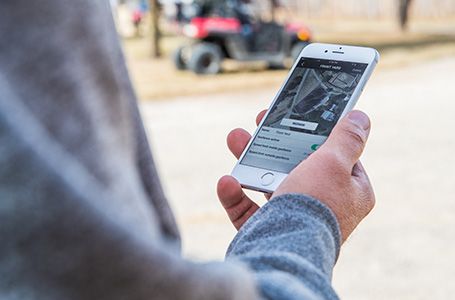 DIGITAL SPEED LIMITING & GEOFENCING
Ensure kids are riding at the appropriate speed for their age, experience, and terrain by easily setting a max speed through Youth Ride Control, managed from your Ride Command app. Even out of sight, parents can monitor speed and location with geofencing capabilities.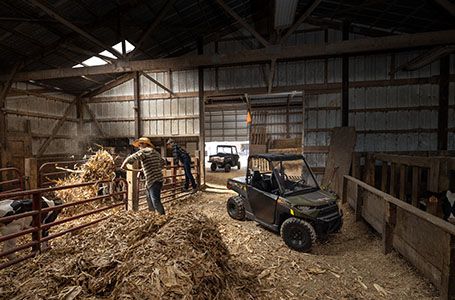 POLARIS P.A.S.S. PIN PROTECTED SAFE START
By activating the passcode protection, you now have control of who and when the vehicle is being operated. When enabled, the passcode must be entered before the engine starts.
RANGER 150 EFI ACCESSORIES
Where comfort meets protection.
Front & Rear Brushguard Set
Protect your Polaris RANGER from unexpected limbs, rocks, and rigors of the trail with this Front and Rear Brushguard Set.
Protection from the sun & off-road elements with this easy to install roof.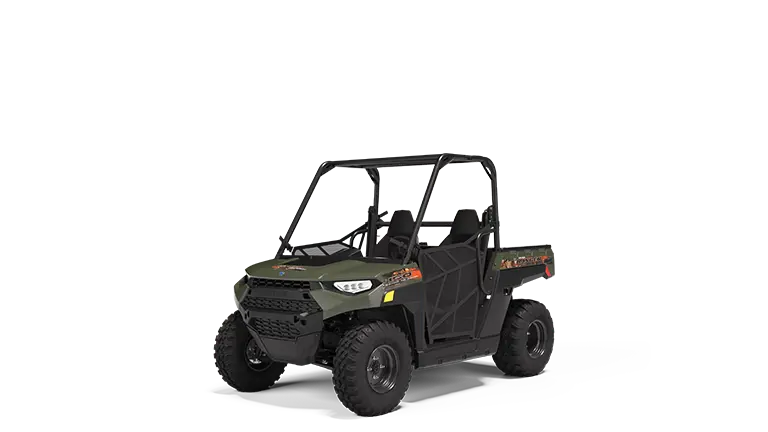 VEHICLE WIDTH

48"

CLEARANCE

8"

AGE

10+
RANGER 150 EFI
Starting at
$5,599
US MSRP
Logistics surcharge of $100 will apply.
Plus destination charge and set-up.
Trim & Color Options
Sage Green
INCLUDES
All-New Helmet Aware Technology
Youth RIDE CONTROL enabling Geo-fencing, Speed limiting and Location Tracking
Polaris Password Protected Safe Start
Seat Belt Interlocking System
Electronic Fuel Injection
Tilt Steering and Adjustable Seat
8" Ground Clearance
2 Youth Helmets with Helmet Aware Beacon and Training DVD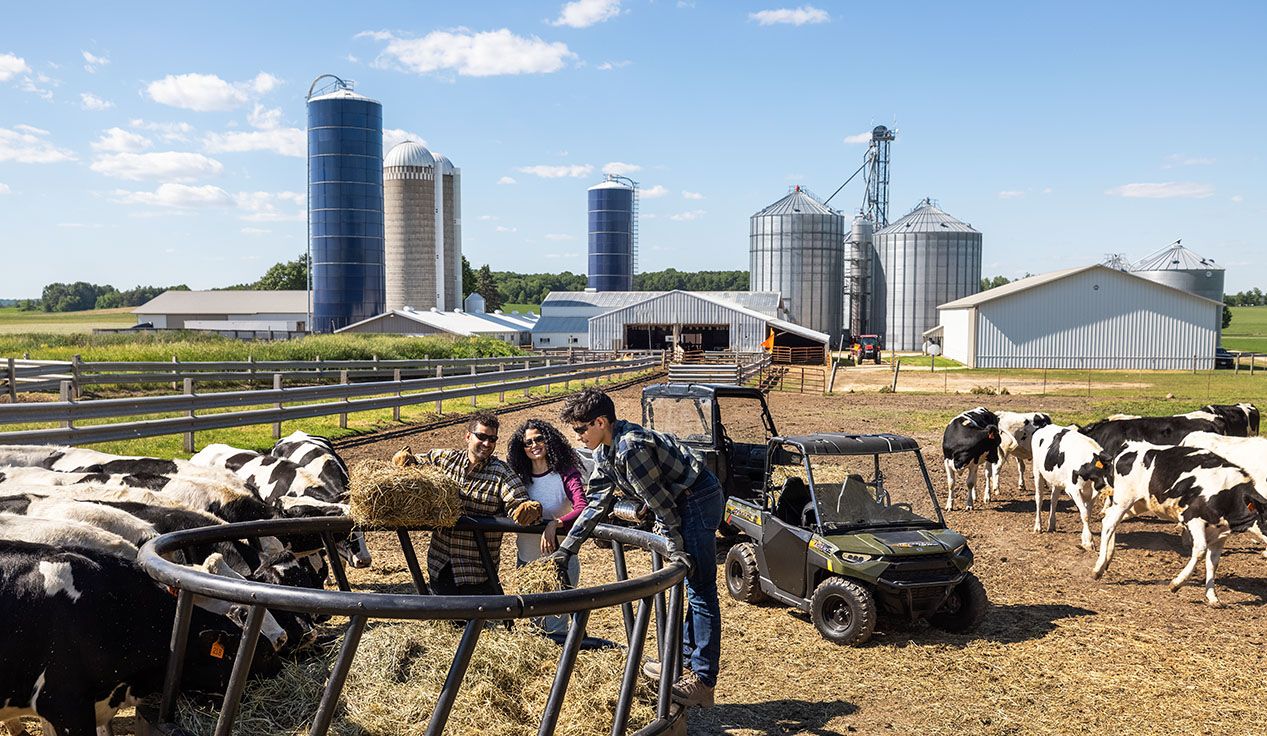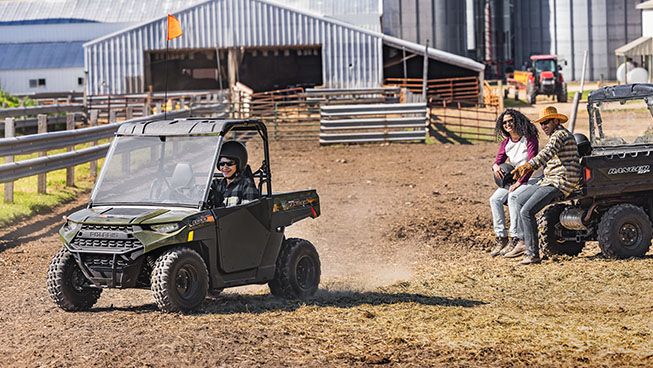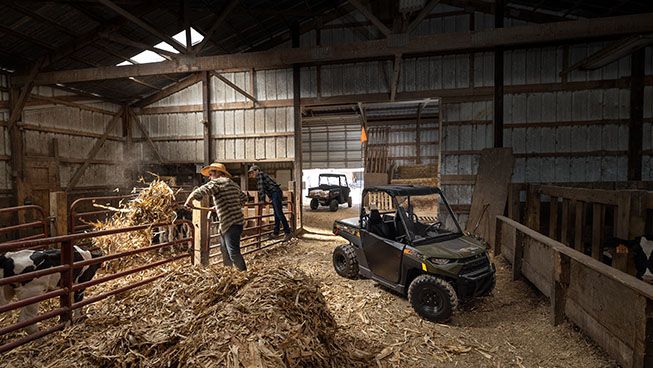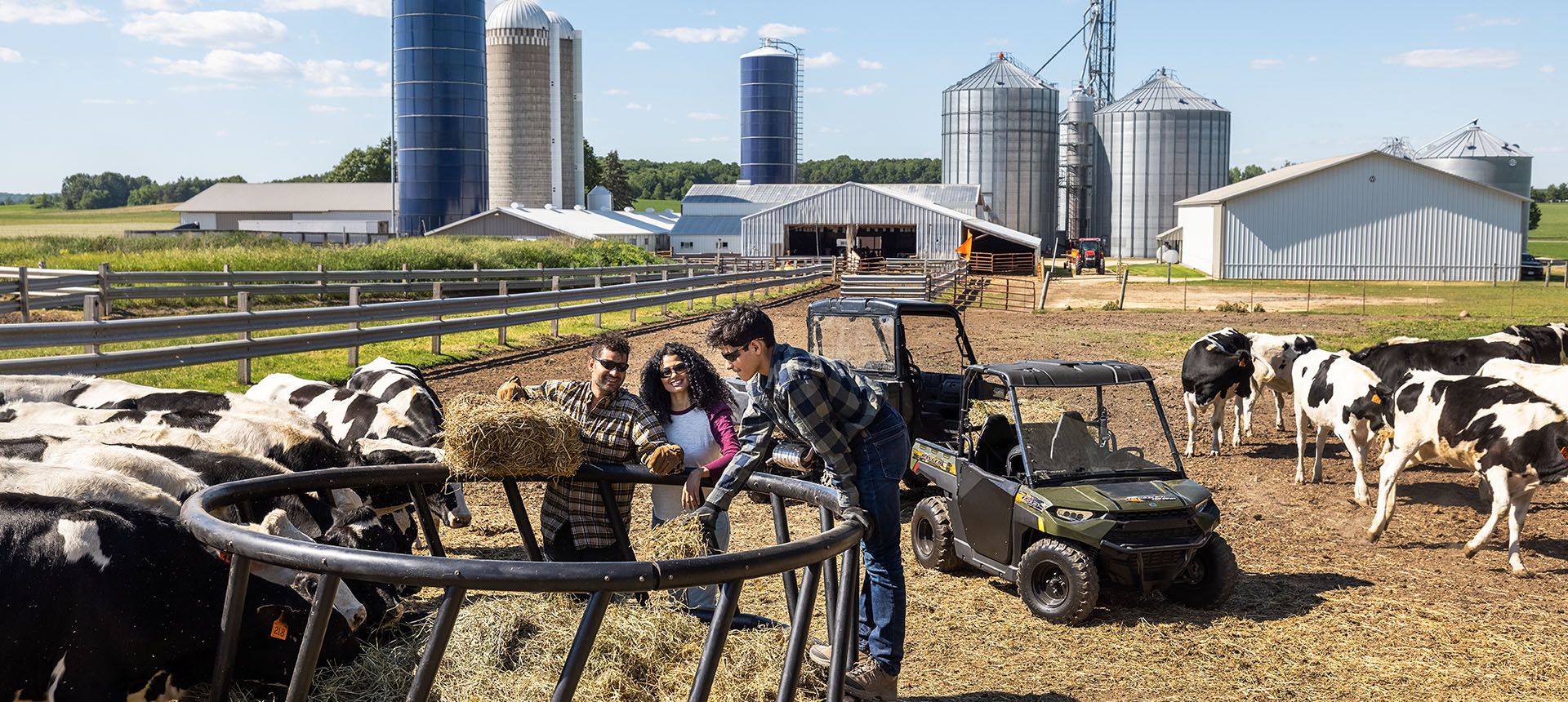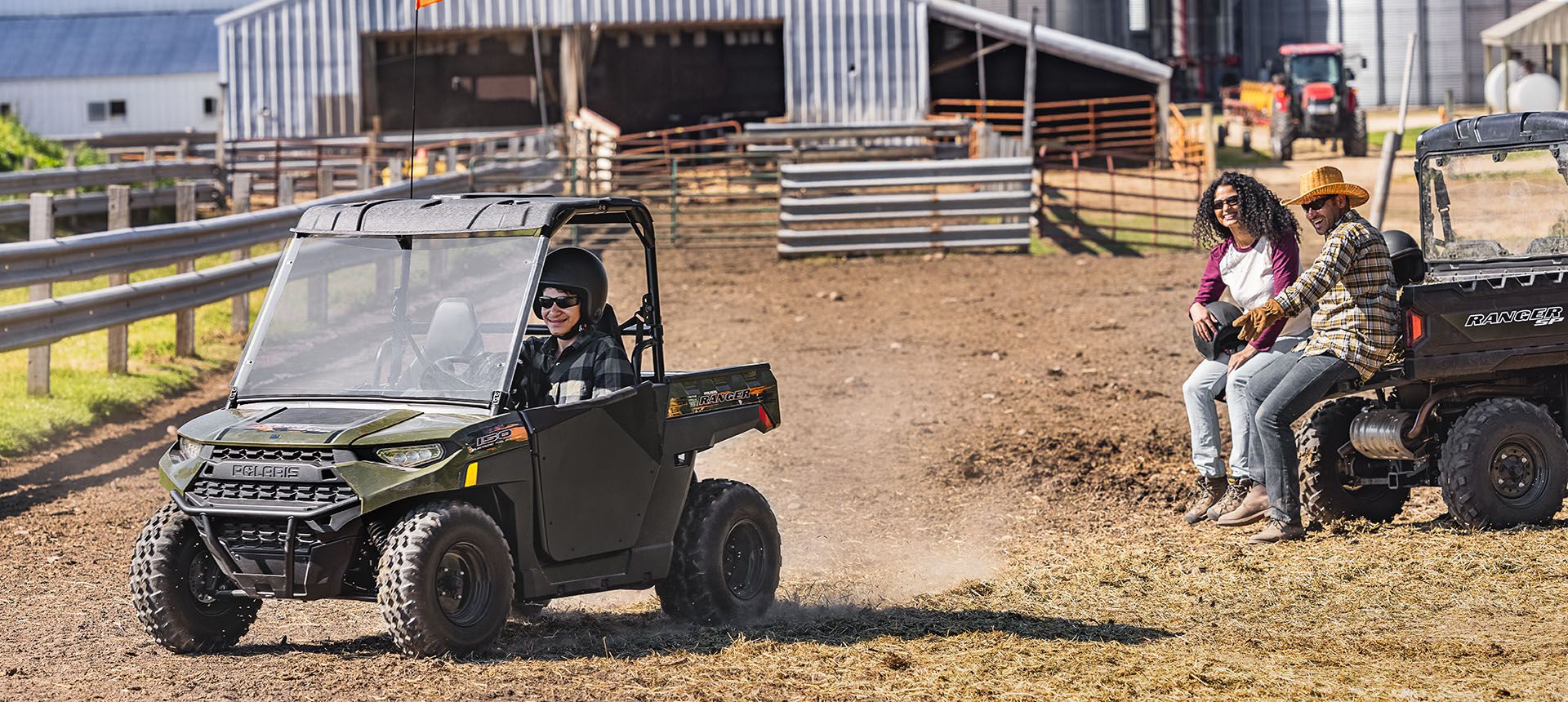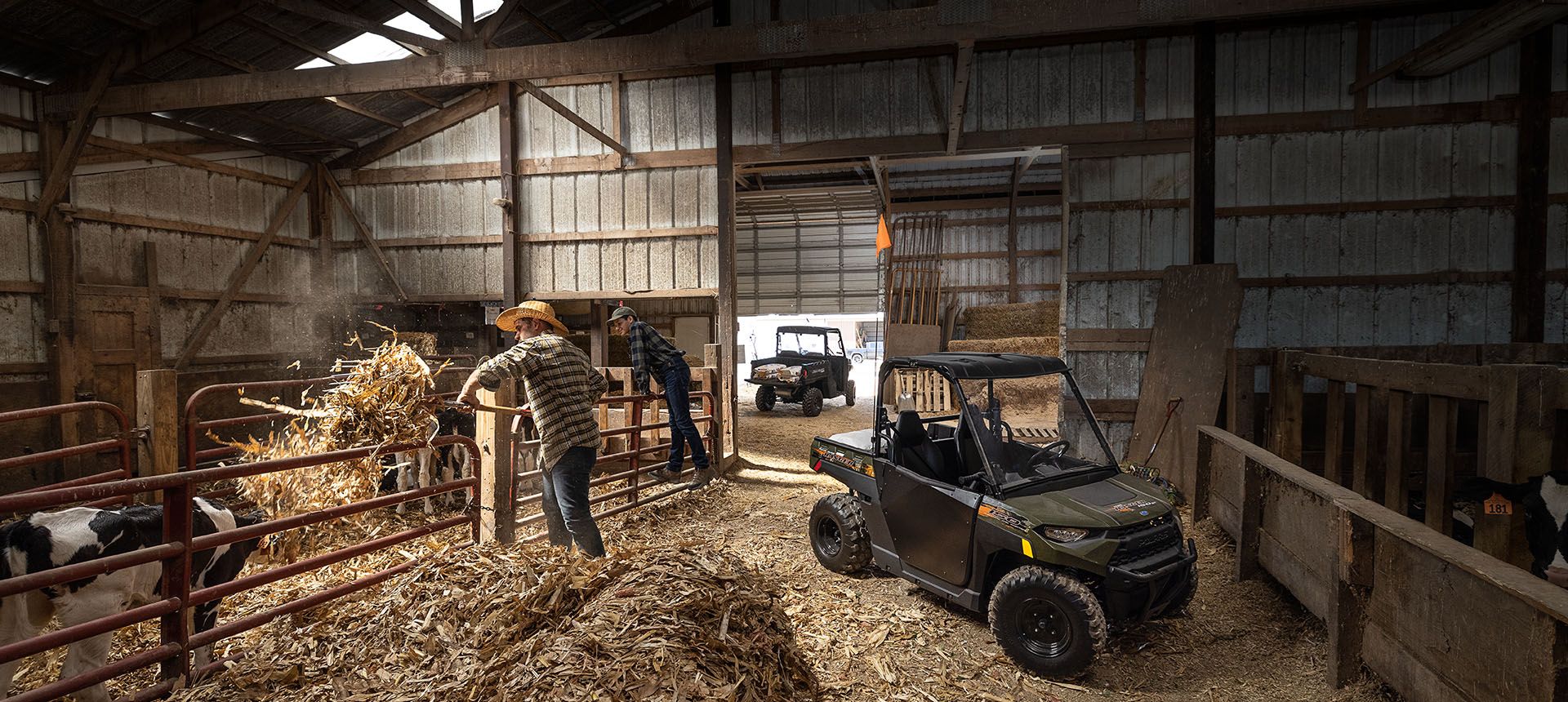 Polaris RZR 570 Gallery
( / )
All pricing, specifications, claims, and information contained on this website are based upon current knowledge available at time of publication and are subject to change without notice, and Polaris assumes no responsibility for changes in pricing or specifications. Polaris assumes no responsibility for any inaccuracies, opinions, or omissions on this website. ©2021 Polaris Inc.