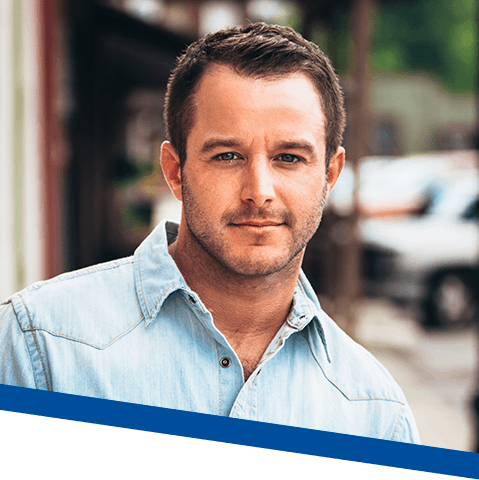 State: Tennessee


If there's a common thread that connects the musical journey of country singer/songwriter Easton Corbin, it's determination. His dreams of becoming a country singer were cemented not long after Easton was able to walk.
Born and raised in rural Gilchrist County, Florida, Easton's values and musical taste were influenced heavily by his grandparents. As a young child of divorced parents, he spent a lot of time at his grandparent's farm. Here Easton learned the virtues of hard work and the simple values of a country life. He also discovered the sounds of traditional country music by exploring his grandfather's record collection and watching various Opry television shows.
Guitar lessons when he was 15 blossomed into a local band followed by solo performances and eventually opening slots for national acts who performed at the Suwannee Music Park in Florida. With dreams of "making it," Corbin took the route many other musicians have and ended up in Nashville. It was here where his talent and determination ultimately paid off.
A record deal in 2009 and his first breakout chart topping hit "A Little More Country Than That" from his debut release propelled Easton into the limelight. He now has three albums to his credit with a fourth set to be released soon. Other well-known songs from Easton include "Roll With It," "Lovin' You is Fun" and "All Over the Road."
More than just another musician, Easton also has a business degree from the University of Florida's College of Agriculture. He also is an avid hunter, often using Polaris off-road vehicles to get where he otherwise couldn't.