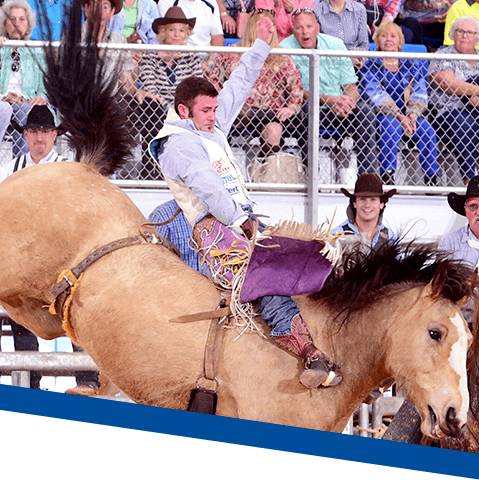 State: Utah


Dubbed the "King of Bareback," Kaycee Feild has in many ways set the standard for bareback riding with four consecutive Wrangler National Finals Rodeo (WNFR) titles.
Kaycee started his professional rodeo career in 2007 while still in college, and his Bareback Title at the College National Finals Rodeo was a harbinger of things to come. In addition to his championship titles, Feild is also the national spokesperson for the Wrangler National Patriot Program, an effort designed to raise funds and awareness for wounded and fallen service members and their families.
This year Kaycee is back to his winning ways, capturing the top spot in 9 bareback competitions, including a pair of Professional Rodeo Cowboy Association (PRCA) event wins in Belton, Texas and Mona, Utah.
Like many rodeo professionals, Kaycee comes from a cowboy family. His father Lewis, is a five time PRCA world champion and a member of the ProRodeo Hall of Fame. A native of Utah, Kaycee continues to live in the "Industry" state with his wife Stephanie and their children.