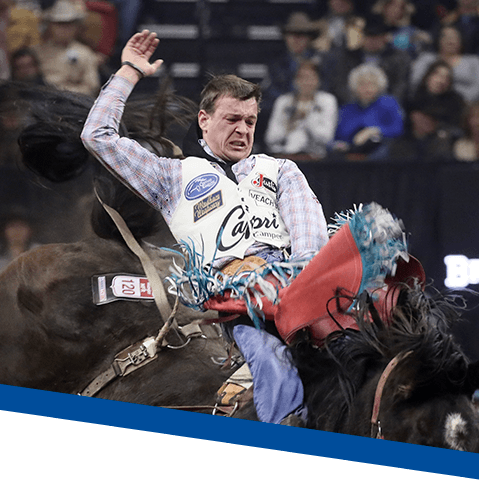 State: Missouri
For Iowa native Tim O'Connell, he had two passions growing up--rodeo and wrestling. Now as a Wrangler National Finals Rodeo (WNFR) world champion bareback rider, one could say he has found a way to combine the two into the ultimate career.
Always dreaming of being a cowboy, Tim's father Ray, worked for three different rodeos as a pick up man when Tim was a young boy. Thus, it wasn't unusual to find Tim at a rodeo with his father nearly every weekend. Eventually the allure of becoming a cowboy proved to be too great for Tim to ignore, and by the time he was in high school, he was competing on the school wrestling team during the winter, and getting ready for the rodeo circuit in the spring.
Tim eventually found himself a part of the Professional Rodeo Cowboys Association (PRCA) circuit as a rookie and despite an injury, earned enough money to win the Rookie of the Year Title. The big win wouldn't be his last. In few short years, Tim would win the WNFR world championship title in back-to-back efforts (2016 and 2017) and is currently tearing up the 2018 rodeo scene with more than 20-wins.
Tim now calls Missouri his home, but makes frequent trips back to the upper midwest, along with his wife Sami and their son Hazen.