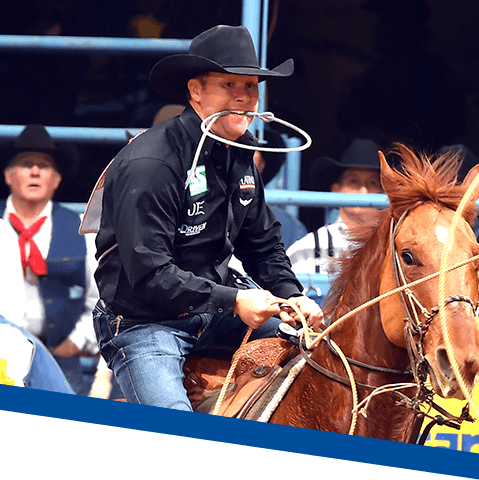 State: Texas


"Winning never gets old"--the words of 23-time World Champion rodeo veteran Trevor Brazil, who has won practically everything there is to win in the professional rodeo world.
Over the course of his career Trevor has earned a record $6.4 million; won the Professional Rodeo Cowboy Association (PRCA) Triple Crown twice (3-World Championships in a single year); holds the record for the most All-Around Cowboy World Championship titles with 13; and is a member of the Texas Cowboy Hall of Fame.
The truth is, those accolades barely scratch the surface for Trevor who is, considered by most, as the greatest rodeo cowboy ever. The three discipline competitor (steer roping, tie-down roping and team roping) wanted to be a cowboy ever since he first saw his father riding a horse on the feedlot farm he grew up on in the Texas panhandle. "I knew I wanted to be around horses," said Trevor thinking back to his early passion that was nurtured by his mother and father. It was that passion and a relentless dedication always motivating Trevor to work his tail off in pursuit of his dreams, and it continues to push him to this day.
Now a father of three children, Trevor has started to transition his rodeo career by looking for ways to leave the sport better than when he found it and create opportunities for the next generation. But there's still plenty of fight left within, and with it plenty of wins.