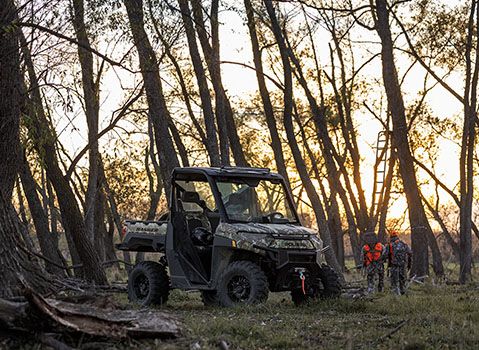 Personalize for Your Riding Style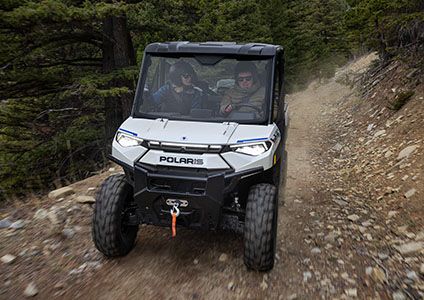 Ride in comfort all year round with a Pro Shield cab system, our tightest-sealing cab. Select a roof, windshield, rear panel, and set of doors to reduce water, dust, wind, and other elements from the cab.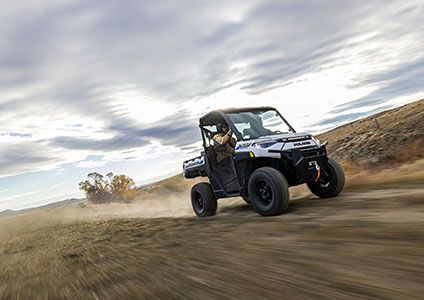 With a Polaris Pro HD winch, tackle heavy-duty chores such as pulling tree stumps, fence posts, and more with added pulling power. Plus, Rapid Rope Recovery technology helps you recover rope quicker to get back to the job at hand.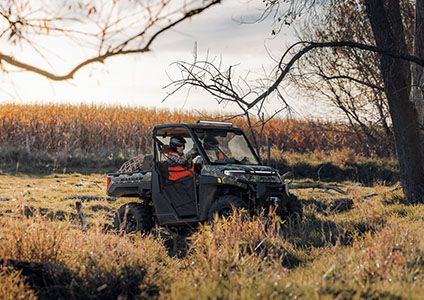 Keep Warm in Colder Months
This fast-acting heater kit built especially for the RANGER XP Kinetic for added comfort. For colder days, multiple directed ducts keep the windshield clear from icing and to keep you and your passengers warm.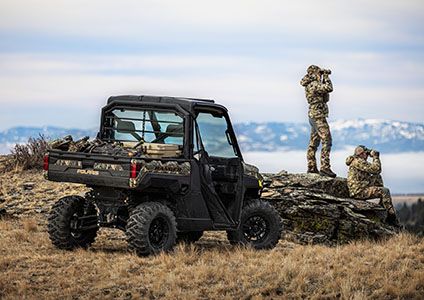 With Lock & Ride accessories such as a storage box or a bed extender, easily transport tools and other supplies to your next destination. Plus, Rhino-Rack® storage racks help maximize your total storage area with an added roof or rear bed rack.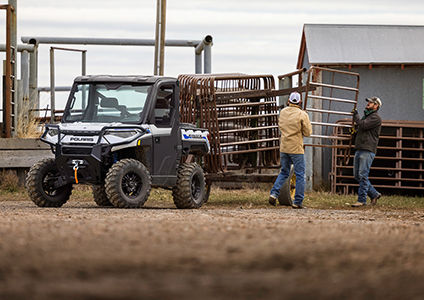 Increased Vehicle Protection
When navigating around the ranch or trails, brushguards or rock sliders help offer added protection for your vehicle against tough terrain.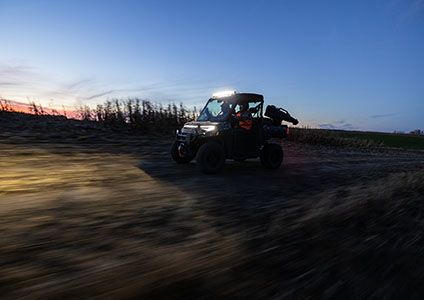 With added lighting, extend your ride into the night with increased visibility. Select from Pro Armor or RIGID® options including cube lights, roof-mounted light bars, or bumper-mounted light bars based on your riding style.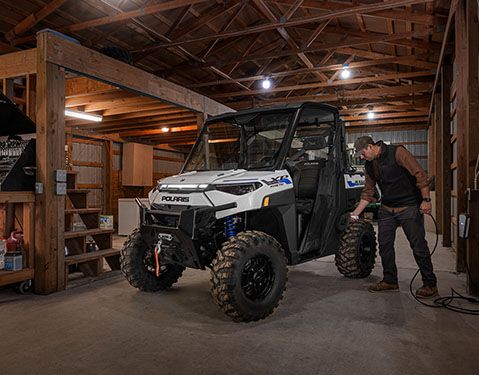 Upgraded Charging Capabilities
With the 3kW On-Board Charger upgrade, increase charge rate and decrease charge time when connected to an appropriate wall outlet. This charger provides a maximum of 9kW charging capacity so you can save time and get back to riding.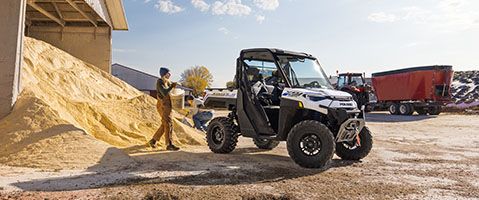 **Availability of some equipment, options and/or features, including Wi-Fi connectivity on Ride Command models, may be limited or not available due to global supply issues affecting our industry. Please continue to build your vehicle and request local dealer price but be sure to work with your local Polaris dealer to ensure the vehicle you purchase includes all expected features and equipment.

All pricing, specifications, claims, and information contained on this website are based upon current knowledge available at time of publication and are subject to change without notice, and Polaris assumes no responsibility for changes in pricing or specifications. Polaris assumes no responsibility for any inaccuracies, opinions, or omissions on this website. ©2022 Polaris Inc.