Description

Those extra cold rides just got a whole lot better thanks to this heated vest. Made from high-quality nylon, its heated feature makes it ideal for long rides in tough conditions. It plugs directly into your snowmobile via an RCA plug and comes with a rechargeable battery that you can charge at home via a wall plug. This vest offers 160 grams of insulation to keep you warm and dry, no matter what the trail will throw at you. For a comfortable experience throughout all your adventures, throw this on and hit the trail.
Overview & Specs

Insulated vest with integrated battery-operated heating
Comes with two charging cords; 12v cord that can be charged through a vehicle and 1 USB charging cord
Vest offers excellent insulation even without heater turned on
Durable nylon construction is ready for the trail

Color

Black

Insulation

160 grams of 3M Insulations

Interior

100% Nylon

Shell

100% Nylon

Other Specifications

Battery pack features a charging port for cell phones
7.4V Lithium rechargeable battery
Three temperature settings
Run heat with battery or plug into your sled (accessory kit may be necessary)

Care And Cleaning

Machine wash cold, tumble dry on low heat

Warranty
Warranty Information
Men's Heated Vest with Rechargeable Battery, Black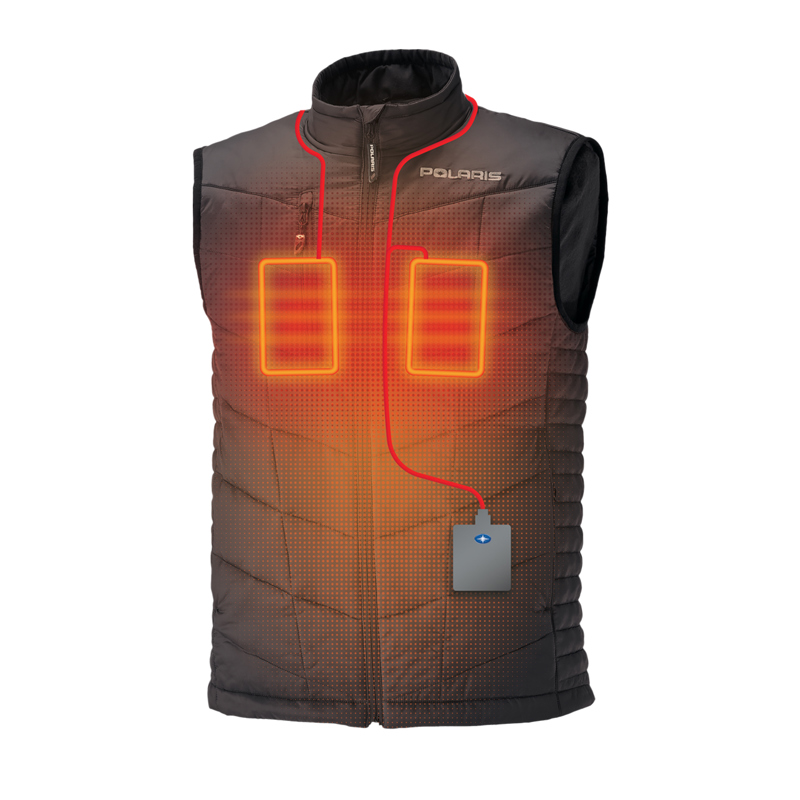 Men's Heated Vest with Rechargeable Battery, Dark Gray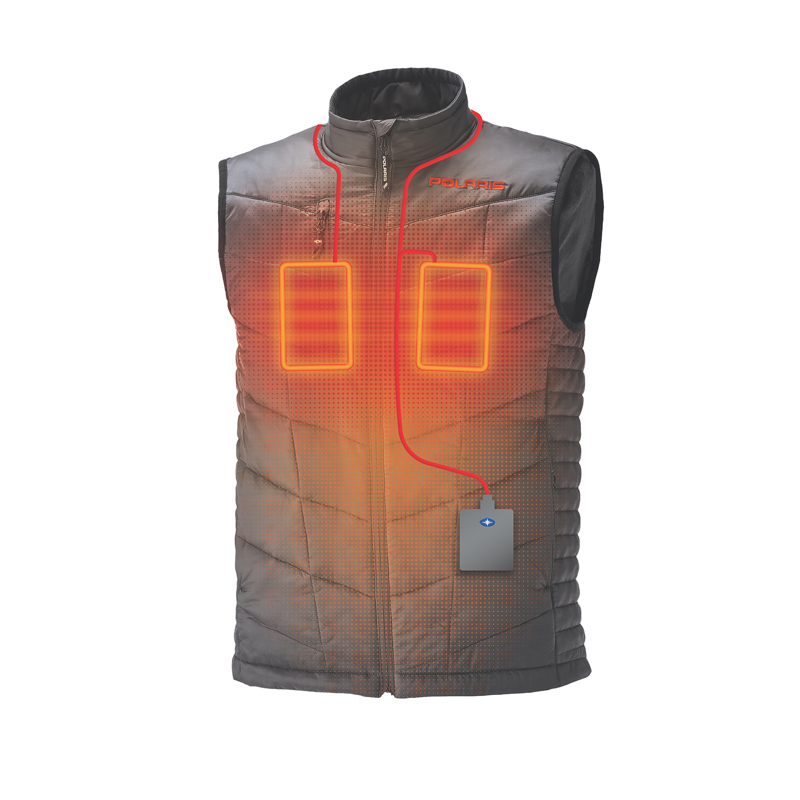 Recently Viewed
Loading...