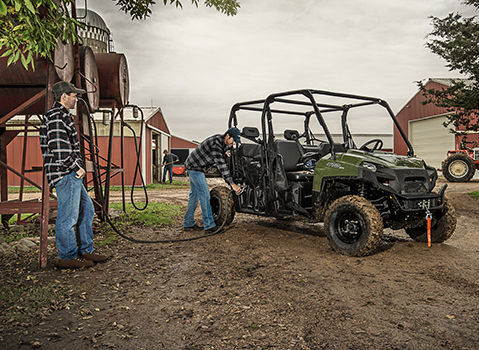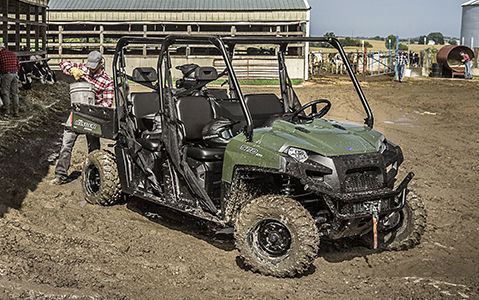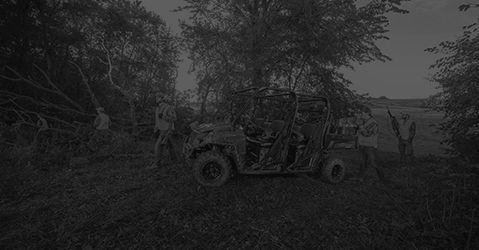 RANGER CREW 570 FULL-SIZE FEATURES
Make tough tasks easy with the class-leading 44 HP ProStar 570 on your side. Pair that power with the easy-to-use and fast engaging True On-Demand AWD system that puts power to all wheels the instant traction loss is detected.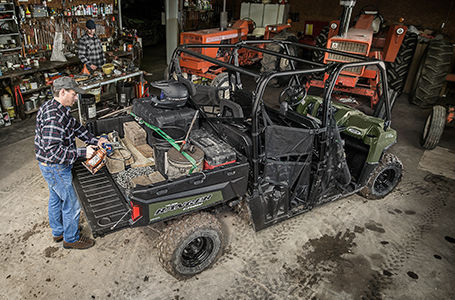 The RANGER 570 helps you move, tow or haul with ease thanks to 1,500lbs of payload and towing capacity. Fill the rear cargo box with up to 800lbs and dump with ease thanks to a gas assist tilt. Ride with the added protection of large full-coverage front steel bumper.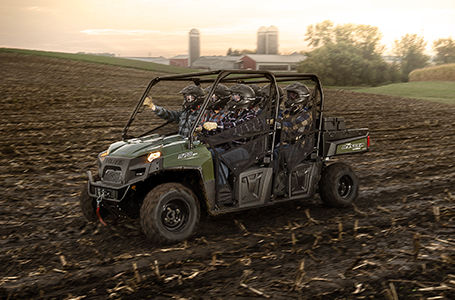 With 10.5" of ground clearance and 10" of independent rear suspension, comfort is always in store. From working around your property to enjoying a day on the trails with seating up to 6, you can count on a smooth, comfortable ride over the tough terrain.
Enhance your off-road experience with an endless portfolio of accessories designed to help you work and ride harder.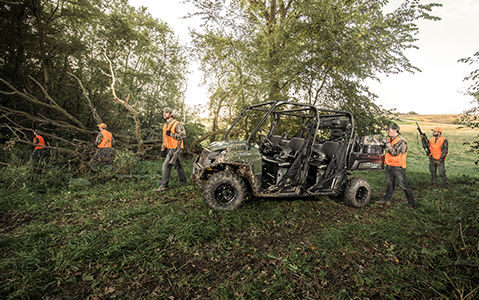 Customize your RANGER CREW 570 Full-Size with individual accessories and collections that help you get the job done.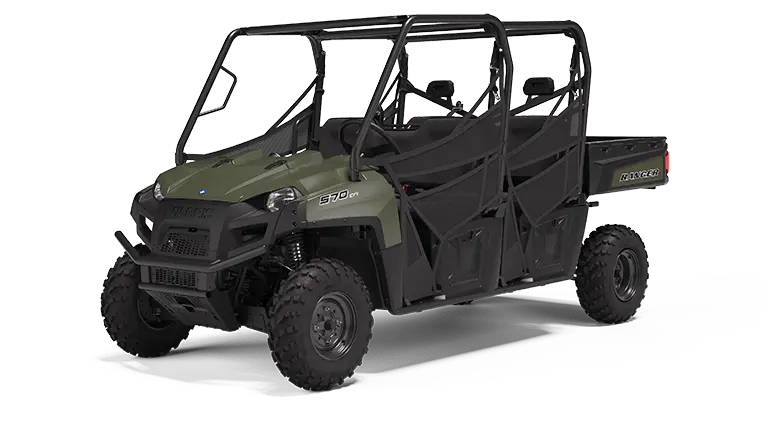 WIDTH

60"

HP

44

CLEARANCE

10.5"
RANGER CREW 570 Full-Size
À partir de
15 599 $
PDSF (CA)
Trim & Color Options
Sagebrush Green
INCLUDES
44 HP
567cc ProStar 570 Engine
True On-Demand AWD/2WD
VersaTrac Turf Mode
25" 489 Tires
Stamped Steel Wheels
6-Person Seating Capacity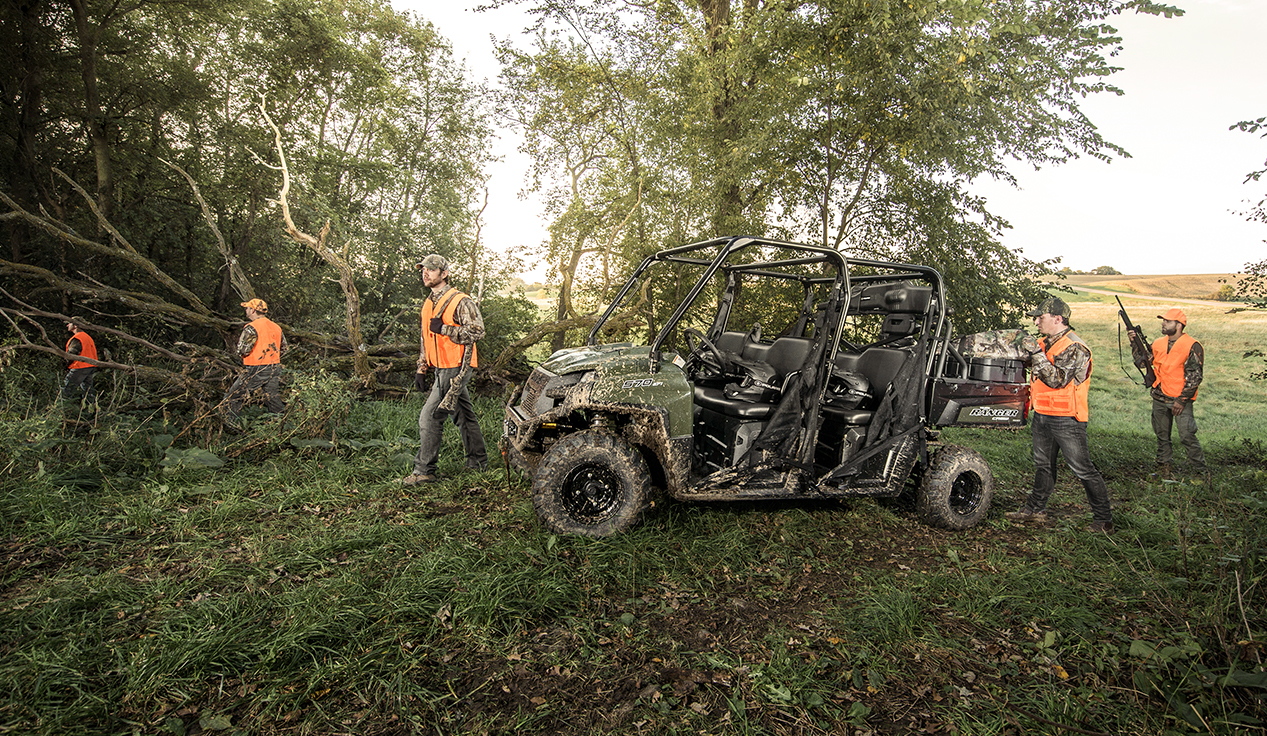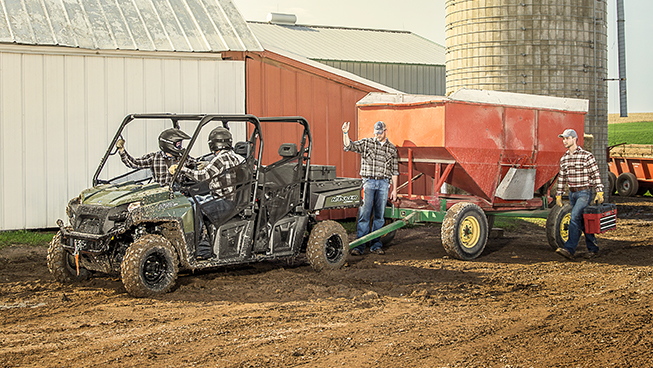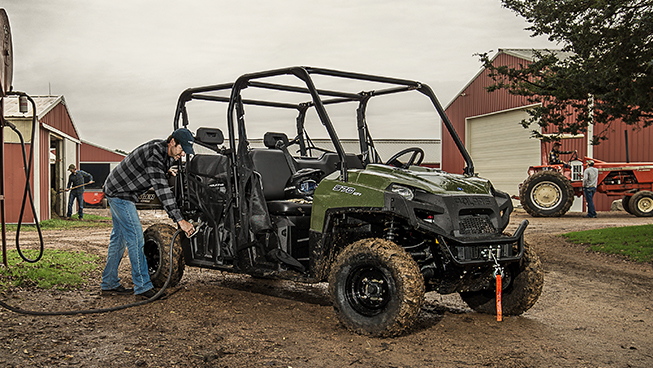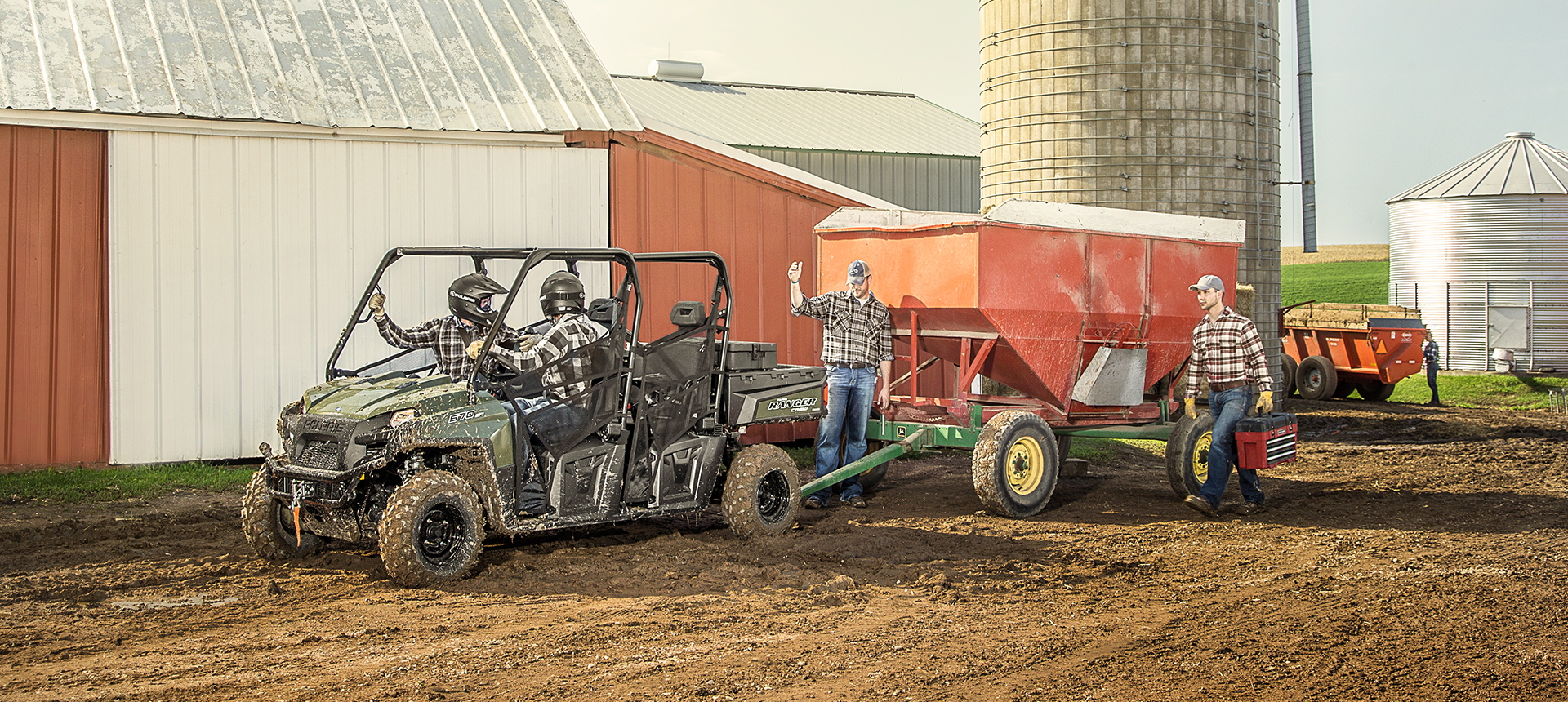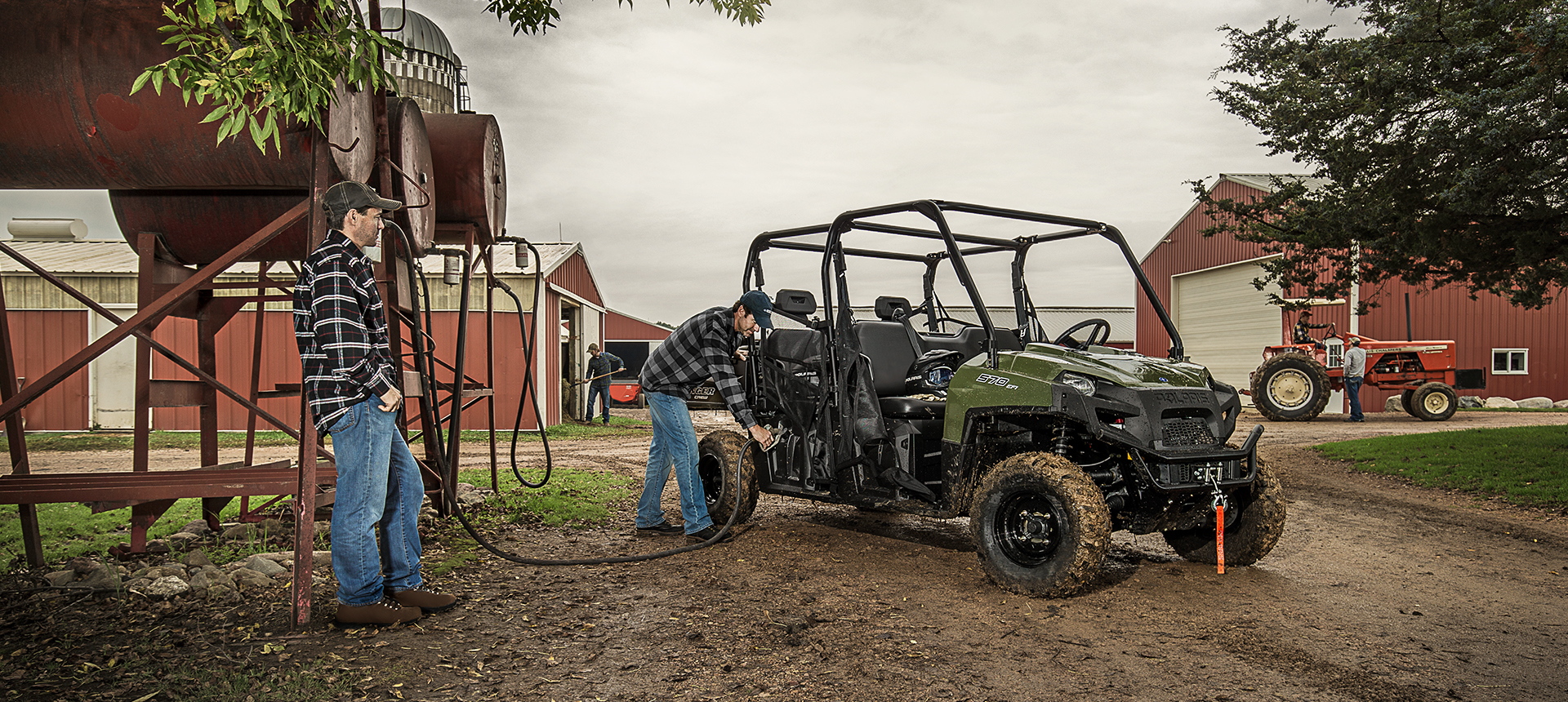 RGR CREW 570 Full-Size Gallery
( / )
Tous les prix, spécifications, réclamations et informations contenus sur ce site Web sont basés sur les connaissances actuelles disponibles au moment de la publication et sont sujets à changement sans préavis, et Polaris n'assume aucune responsabilité pour les changements de prix ou de spécifications. Polaris n'assume aucune responsabilité en cas d'inexactitude, d'opinion ou d'omission sur ce site Web. © 2021 Polaris Inc.